Junior Golf Instructional Program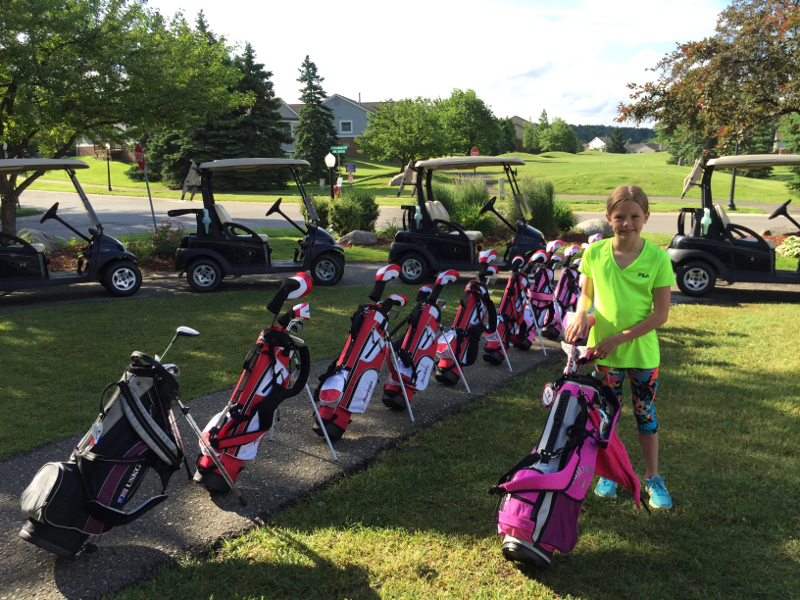 Maples Mission Statement
The First Tee Nine Core Values
The First Tee has established Nine Core Values that represent some of the many inherently positive values connected with the game of golf.  Let's play golf!!!
Honesty
the quality or state of being truthful; not deceptive
Integrity
strict adherence to a standard of value or conduct; personal honesty and independence
Sportsmanship
observing the rules of play and winning or losing with grace
Respect
to feel or show deferential regard for; esteem
Confidence
reliance or trust; A feeling of self-assurance
Responsibility
accounting for one's actions; dependable
Perseverance
to persist in an idea; purpose or task despite obstacles
Courtesy
considerate behavior toward others; a polite remark or gesture
Judgement
the ability to make a decision or form an opinion; a decision reached after consideration
Playing sports helps promote development
Emotional
Social
Physical
Playing with a friend or meeting a new one, Maples Junior Golf Instructional Program is for you.
---
EARLY SUMMER
MID SUMMER
LATE SUMMER
For more information about junior golf camps at Maples Golf Club please CLICK HERE
---